As the dominant species on the planet, human beings tend to pay little attention to the lasting impression on the planet. We consume, we alter, we create, we destroy – and in doing all this, we use up our planet's precious resources.
More than that, however, we also create waste. One such type of waste is of course, plastic waste. In this article, we're looking at the recyclability of ABS material as it relates to 3D printing and general uses in everyday objects to answer the questions: can ABS plastic recycled, how the recycling process works, how to eliminate plastic waste as well as the state of plastic pollution in our ecosystem.
Can ABS be recycled?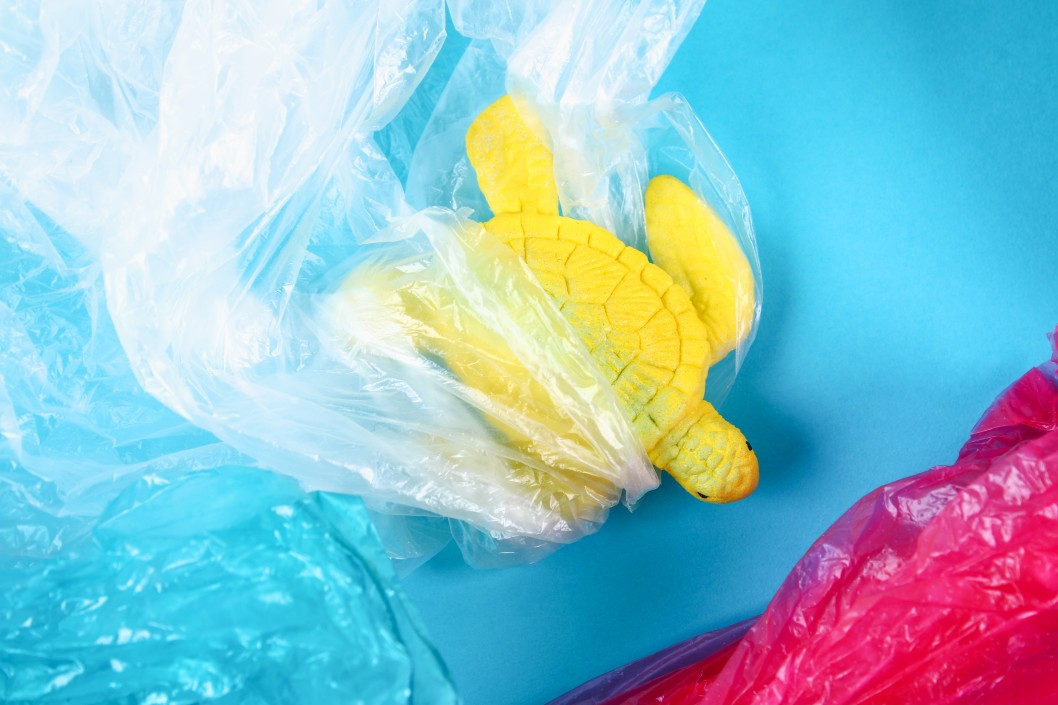 Recycling has gone from being more than just an industrial process of achieving greater economics of raw material consumption, to a need of the hour for human society as a whole.
We produce a lot of waste, with a very persistent amount of it being plastic waste. ABS, not being biodegradable, is also a culprit.
ABS itself, however, is 100% recyclable. More than that though, the process is easy enough that with the right equipment, it could be done at home. All it takes, is a little bit of effort.
ABS plastic recycling code
The recycling code of plastic is a number used to designate the material with which a plastic object is made from to help streamline the recycling process.
In the case of ABS, the recycling code is 7. It is typically located at the bottom of a plastic item, depicted as the number 7 contained inside the recycling symbol with revolving arrows forming a triangle.
What is ABS plastic and its properties?
Acrylonitrile-butadiene-styrene or ABS, best known for its remarkable physical properties and durability, is a plastic formed by the polymerization of three separate chemical compounds.
Acrylonitrile gives strength, butadiene gives toughness and durability, while styrene adds to the toughness and adds a luster smooth finish. This tripart blend gives ABS its unique physical properties as well as its ability to be dyed to exact color specification. All of which combined makes ABS an ideal candidate to be used in so many things from toys such as LEGOs to industrial engineering use-cases.
With all these positives in its favor, the one big negative is where it comes from. ABS is sourced from petrochemical products. It is not biodegradable. This means that the only responsible way to deal with producing so much ABS is to make sure to recycle as much of it as is possible.
ABS plastic recycling process
Nowadays, with the popularity of 3D printing, ABS recycling is no longer limited to industrial froth floatation and injection molding unit. Instead, 3D printing enthusiasts around the world are considering the impact of their hobbies and passions, and from that an open source project has sprung up to recycle ABS at home too.
No matter how ABS is recycled, whether at home, municipal recycling facility, or an industrial recycling unit, the process remains both similar as well as simple:
1. Separation
ABS need to be separated from other forms of plastics, as well as general debris and contaminants. On the industrial scale, this is done via froth flotation, whereby a water-oil mixture is used along with the contaminated ABS in order to separate ABS from other particles.
At home, and at the municipal level, this will largely be done at the collection stage. ABS should be kept in a separate container and transported in the same compartmentalized manner. Some municipalities may employ workers to manually separate plastic, but this is clearly error prone, and may not work as well as separation at the collection stage.
Once ABS plastic has been separated as much as possible, the next step in the recycling process is grinding.
2. Grinding
The various items made of ABS now need to be ground to granular form. In a proper municipal or industrial recycling unit, this is usually done via an industrial grinder whose sharp teeth and high torque can make mince out of pretty much anything.
As for the home-based methods, consumer grinders can be fashioned to do the same thing. But don't expect the blades to last long as they were never designed to shred or grind plastic. Paper shredders may also be used. Arguably, this is the quickest part of the process on the industrial scale. And at the same time, because of the physically durable nature of ABS, it is the most time-consuming part of the recycling ABS at home.
If you are grinding ABS for 3D printing filament, then the size to achieve is for all granules to be less than or equal to 0.5 cm in diameter.
3. Melting and reforming
Now with all the hard work out of the way, the next step is the most automated of all three. The granules are fed into an extruder and depending upon what it is designed to extrude, out comes ABS plastic recycled in the form of plastic sheets, filaments or directly fed into a suitable injection molding unit.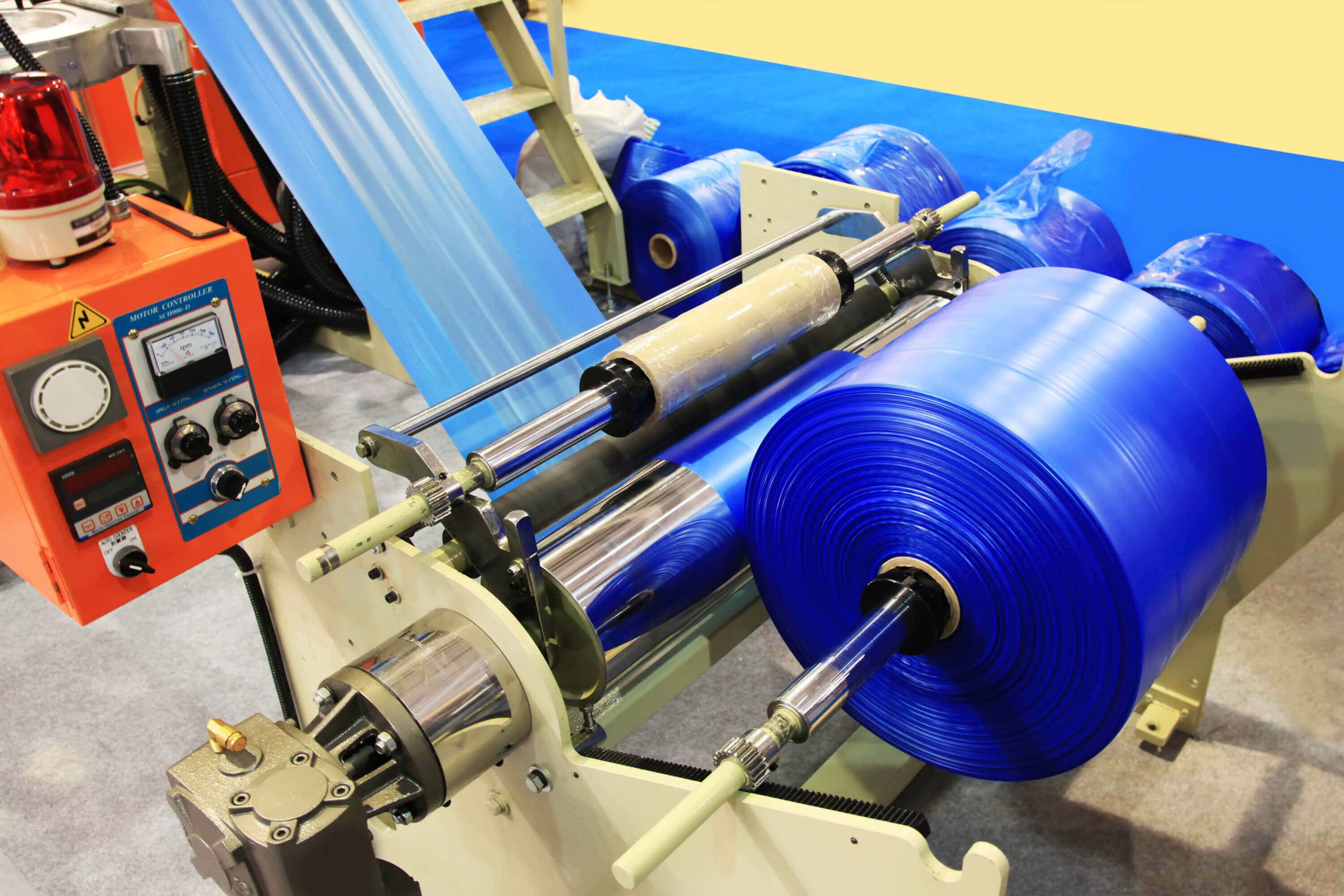 At home, the most likely candidate for extrusion would be recycled ABS 3D printing filament. This will, like all things related to 3D printing, require the right amount of tinkering to ensure smooth and consistent filament diameter. Make sure to keep the melting temperature in your extruder high to ensure smoothness, and the nozzle thickness the right size to ensure thickness.
Once the recycled ABS has been fully reformed, it is ready to be re-used. ABS can be recycled for 2 or more times, however its engineering properties such as durability, toughness and tensile strength all take a hit.
So, if your use-case requires absolute dependability on the physical properties of ABS, then it would be best to use virgin ABS, or at least a low-recycled ABS blend. But for most applications, especially hobbyist 3D printing applications, recycled ABS would fit the bill almost as good as virgin ABS.
Municipal recycling of ABS
ABS is assigned the number 7 recycling code. Which is another way of saying that ABS don't have an assigned recycling number. It is clubbed with "Other Plastics" on number 7 group.
Most municipalities don't recycle number 7. Normally they would only recycle numbers 1, 2 or a few more. This means that if you were expecting your ABS waste to be recycled automagically after the municipal or garbage truck picks it up, the chances of that never happening are quite high.
Instead, a very large percentage of these "Other Plastics" winds up in landfills. Where it is simply left unattended.
It is always a good rule of thumb to check with your local waste management office. And if possible, find an alternate route of recycling or reusing the plastic if the municipality is not properly equipped.
Other uses of scrap ABS
While recycling is and should be the number one use-case for industrial ABS scrap, for a lot of sustainability minded individuals who are producing ABS scrap at home in the form of failed 3D prints, another "R" word that one may consider–which in many ways is a lot easier than the whole effort of recycling is Re-using or RE-purposing scrap ABS. This can be done with failed prints or even just 3D prints you no longer care for.
Below describe various ways scrap ABS can be reused.
ABS and acetone mixture
One property that lends ABS so well to 3D printing, is its solubility in acetone. ABS 3D prints can be given a smooth finish by exposure to acetone vapor. Parts can be "welded" together by using acetone on joints. Blemishes and hard-to-reach ABS supports can also be dissolved by careful application of acetone.
Another creative way of using this solubility for sustainability, is by melting ABS in acetone in different ratios.
ABS juice for bed adhesion
ABS juice is the best stuff that you can put on your glass or Kapton tape-covered print-bed for adhesion. Dissolve ABS in acetone with a ratio of 1 gram of ABS to 12.5 mL of acetone. Adjust the ratio upward or downward to get a consistency of milk or carrot juice. ABS dissolves slowly so you may need to leave it overnight or longer.
Make sure to not apply this on plastic print-beds since the acetone in the juice will slowly eat right through the plastic.
ABS bonding glue
Like commercially available ABS weld-bond glues, you can just as easily and effectively make your own by dissolving ABS in acetone with twice the ratio of ABS Juice, that is, 2 grams of ABS to 12.5 mL of acetone.
Once fully dissolved, the consistency should be similar to regular white glue (hence the name).
ABS bonding glue works best in making weld-bonds on ABS part joints, the acetone in it melts the connecting edges, while the dissolved ABS ensures that the joint doesn't become weak. The bonding glue should work on other materials that are soluble in acetone too, but the mileage may vary since it is meant to be used with ABS.
ABS putty
ABS Putty is basically a lot of ABS dissolved in acetone. The rule-of-thumb ratio to follow is 2 grams of ABS scrap in 5 mL of Acetone. This will probably take a longer time than either the Juice or the bonding glue to dissolve fully. But once it's ready, you can use it freely to fill any gaps in your 3D prints during post-processing. Again, use it ideally on 3D prints made out of plastic that is soluble in acetone.
Creative ways to eliminate plastic waste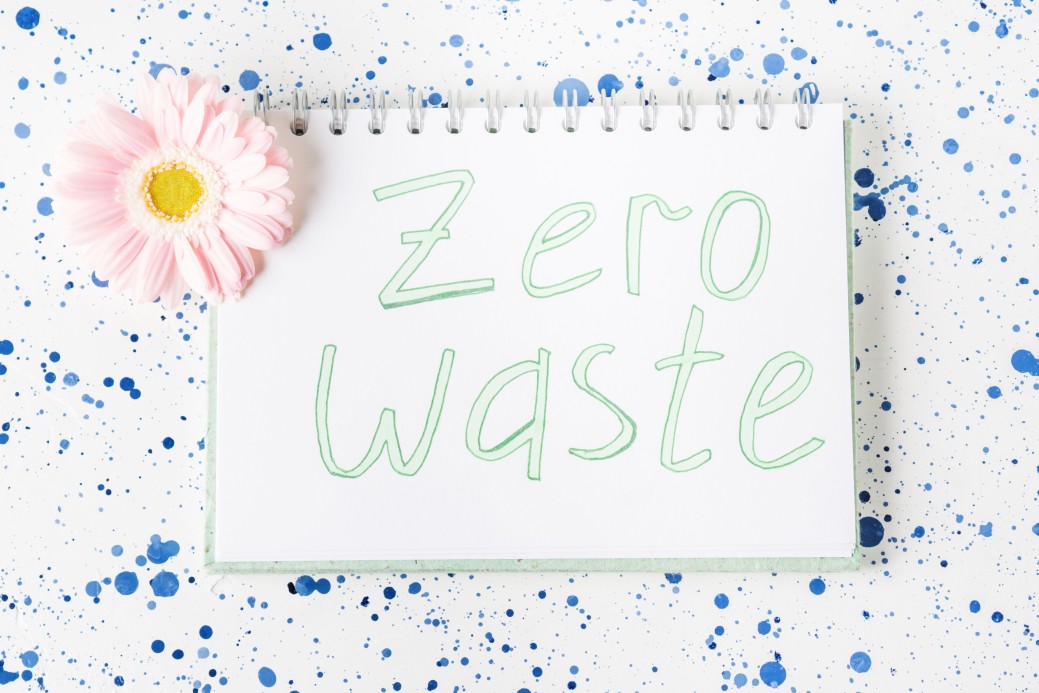 A lot of times when it comes to 3D printing, even a failed print isn't a complete loss. Chances are, if the print was a complex piece, then certain parts of it may still be quite useable.
A functional 3D printed box for example, doesn't need to be scrapped just because a side warped. A much easier way would be to cut out the part of the 3D print that failed. That can be accomplished with a knife wet in acetone (the joys of chemistry). Simply re-print the single side and weld bond it with the rest of the earlier printed piece.
Other times a failed decorative part could be hollowed out and made into a vase or put to some other creative use.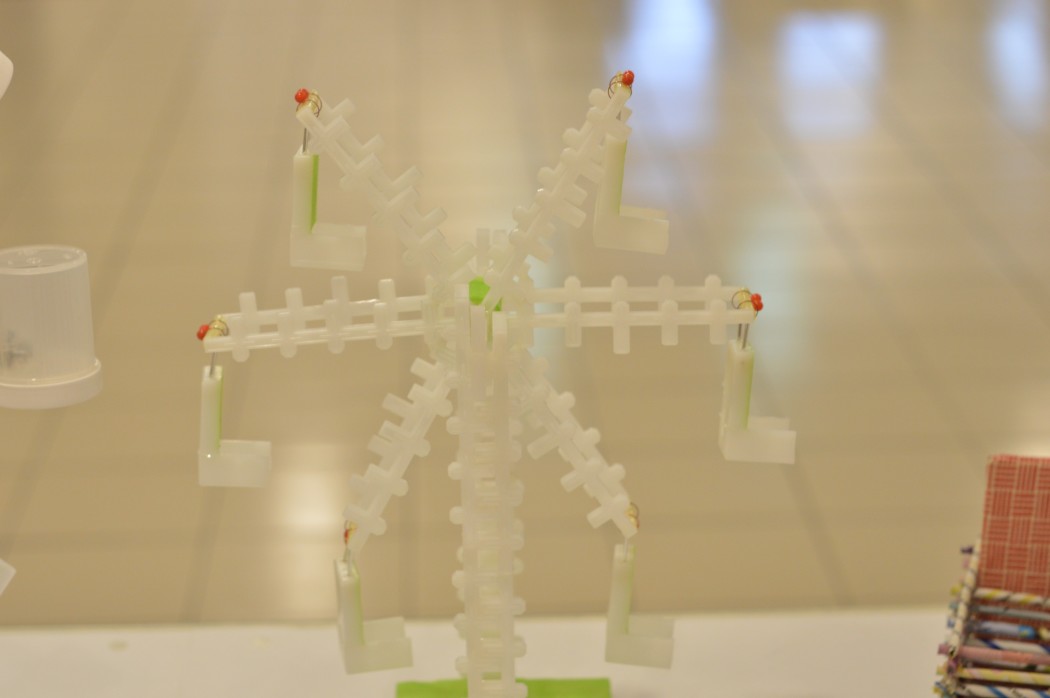 Toy prints don't need to be exactly perfect. A little imperfection could be modified in post-processing to add uniqueness or flare.
Even when printing bolts, sockets or other utilitarian items with tolerancing in mind; By using ABS Putty to add a bit more padding when the 3D print is too wide, or the opposite; widening a socket size with a dremel tool if it's too narrow, we can save both time as well as plastic that would otherwise be scrapped and in all likelihood wind up in a landfill or the ocean.
By being creative and flexible in what we view as a "success", it becomes easier, cheaper and that much simpler to ensure that our efforts do not leave more waste than what could be managed. Certainly not more than what should be deemed responsible.
It's true that we seldom think about what impression we are leaving here on this planet after we are gone. But the fact remains: Better to leave a good impression than a bad one.
The current state of plastic pollution
Ironically, plastics rose to popularity as a way for industries to be more environmentally friendly. Plastics are tough, durable, cheap and often times require much fewer industrial emissions at the manufacture stage than equivalent organic alternatives.
Owing in large part to their cheap cost, plastic items have generally become synonymous with "disposable". But with this "use once and throw it away" mentality, has come a heavy toll of plastic pollution.
To date, it is estimated that mankind has produced more 8.3 billion metric tons of plastic. Of this, more than 6.3 billion metric tons is now waste plastic.
79% of this waste either winds up in landfills, or worse, it becomes part of the 8 million tons of annual plastic waste that finds its way to the world's oceans. 12% gets burned, emitting harmful greenhouse gases, and only 9%, gets recycled.
What's even worse is when visible macro-sized plastic waste undergoes decomposition.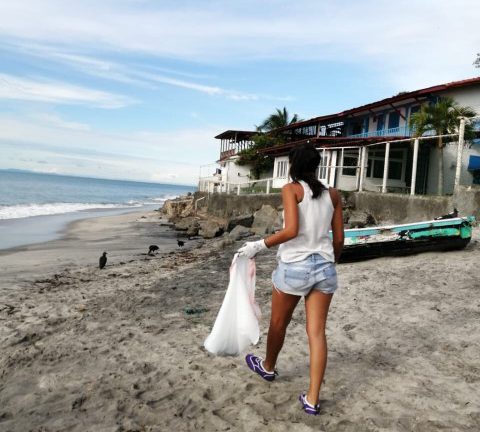 While floating atop the ocean surface or exposed to environmental degradation on the shorelines, through a mixture decades of UV degradation and ambient conditions, bigger chunks of plastic break down into micro plastic particles that can be so tiny that even cellular creatures in the deepest known place on earth, The Marianas Trench, have been found with strands inside of them.
When it comes to plastics then, sustainability seems like a tall order.
Still, even if we can't rid the world of the existing 6 and a half billion metric ton of plastic waste, the very least that we all could, and very well, should do, is to try and limit the amount of waste we are producing on a daily basis.