3D printing has been widely adopted within the jewelry making business. It has in fact reshaped many of the key processes that once encumbered the jewelry making workflow. They opened the door so that even the most casual user can produce brilliant looking art pieces in the form wearable jewelry.
Disclosure: This post contain affiliate links, we may earn advertising commissions for sharing products we know and love.
But what materials are best for tackling our first jewelry making project. In this article, we're taking a look at some of the best 3D printer filaments for high fashion novelty jewelry making, as well as filaments for jewelry metal casting.
Fashion and novelty jewelry making
The following filaments are most commonly used for making custom fashion designer jewelry and accessories. Sometimes the value is not so much in the material, but rather the design. 3D printers allow for the most intricate designs imaginable.
Glow in the dark 3D printing filament
One of the ideal filaments for making novelty jewelry items for any occasion is glow in the dark filaments. These jewelry pieces can be in the form of rings, bracelets, princess crowns (also known as a tiara), wands and more. They are perfect for parties, festivals or night outings in general.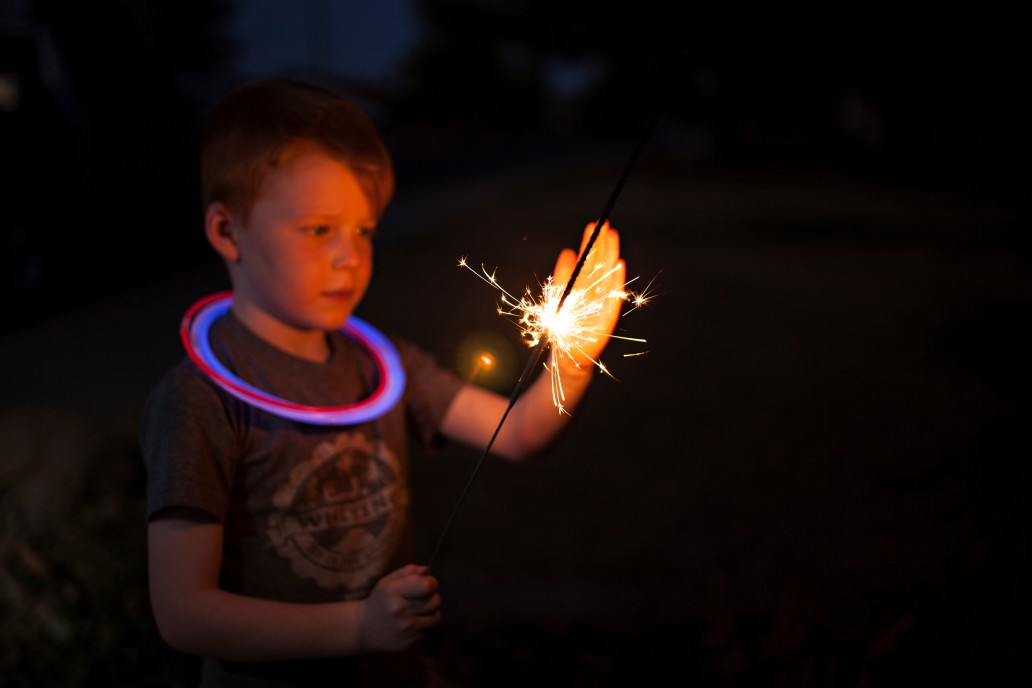 Glow in the dark necklaces for instance, can be made with a glow in the dark PLA filament. Note that these necklaces would have to be a solid hoop shape or something comparable. The shape can vary as long as it is designed to fit around the neck and accounts for the rigidity of the material. There is plenty of room for creativity here.
Few of the best colors to choose from include:
Neon green glow in the dark PLA filament
Neon blue glow in the dark PLA filament
Pink glow in the dark PLA filament
Red glow in the dark PLA filament
Purple glow in the dark PLA filament
Glow in the dark filaments are typically the base polymer, most commonly PLA or ABS, with a phosphorescent infill which makes it glow. Another important thing to note is that, glow in the dark filaments do not produce light on their own. The phosphorescent material absorbs natural light energy (both from sunlight and indoor lighting) and then emits this light until it is gradually depleted.
Some of the disadvantages of such filaments is that they tend to be very abrasive. A hardened steel hot end is recommended for this material. Prints produced with glow in the dark materials also tend to be brittle, which potentially limits its applicability, but still adaptable enough to be effective.
Some of the best available brands of filament for this type of jewelry include:
Black 1.75mm PLA/PETG 3D printing filament
Any PLA filament with an exotic color like the Polymaker True Yellow Filament will inherently produce elegant and stylish jewelry pieces.
Black jeweler are however a quite popular trend in the fashion industry. That's been the case for a long time now. These pillars of fashion will perhaps continue to be in style as jewelry made from black materials, expensive or inexpensive fashion pieces, just tend to have a sleek and elegant look to them.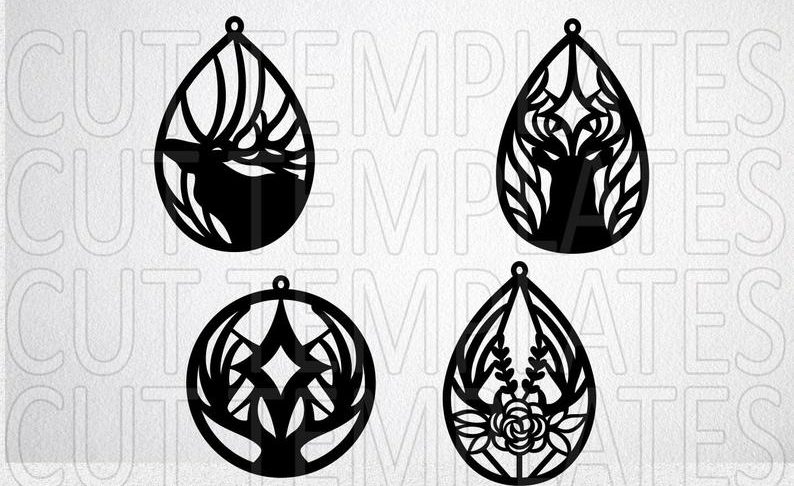 Black PLA filaments can be made into many types of stylish jewelry, such as earrings (by attaching a silver stem to go into the ear), necklaces, hair clips, rings and etc.
A very popular form of jewelry to make with these materials are perhaps necklaces. The level of freedom provided by the use of 3D technology in the design process is mind blowing. A few styles of necklace that goes well with a 3D printer and the materials they use are detailed below:
Princess Necklace
Choker Necklace
Bib Necklace
Collar Necklace
Opera Necklace
Rosary Necklace
Plastron Necklace
Matinee Necklace
Graduated Necklace
Twist Necklace
Best filaments for printing such pieces will include:
White PLA filaments are also ideal for producing stylish jewelry such as earring and necklaces. White is a great contrasting color that works well as an accent piece counter to a dark outfit for instance.
Not all design styles will work for a 3d printed earring however. The ideal designs for earing are:
Chandelier
Dangle Earrings
Tear drops
Drop earrings
Triangle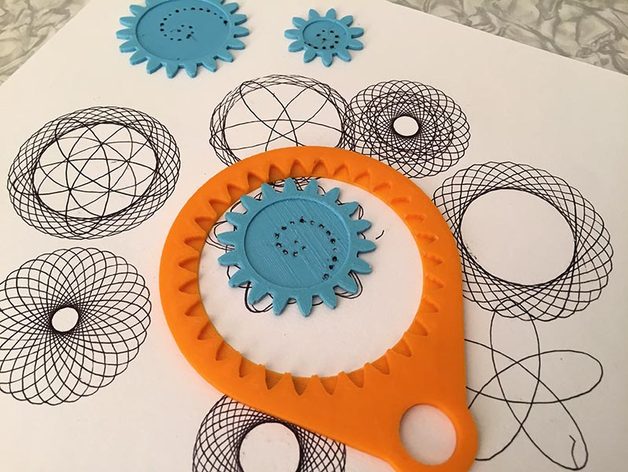 At the very least, these filaments may be used effectively to produce very handy tools like a spirograph to aid in the design process.
Bronze Filament (1.75mm)
Bronze have been used since early civilization to make weapons, jewelry, medals and various ornamental pieces. The key factor contributing to bronze's applicability, is its anti-oxidative properties preventing it from rusting like some other metals.
Although bronze filaments are at most a composite of powdered bronze material with some other polymeric material, that does not stop the pieces produced with these filaments from shining with the true aesthetics of the real thing.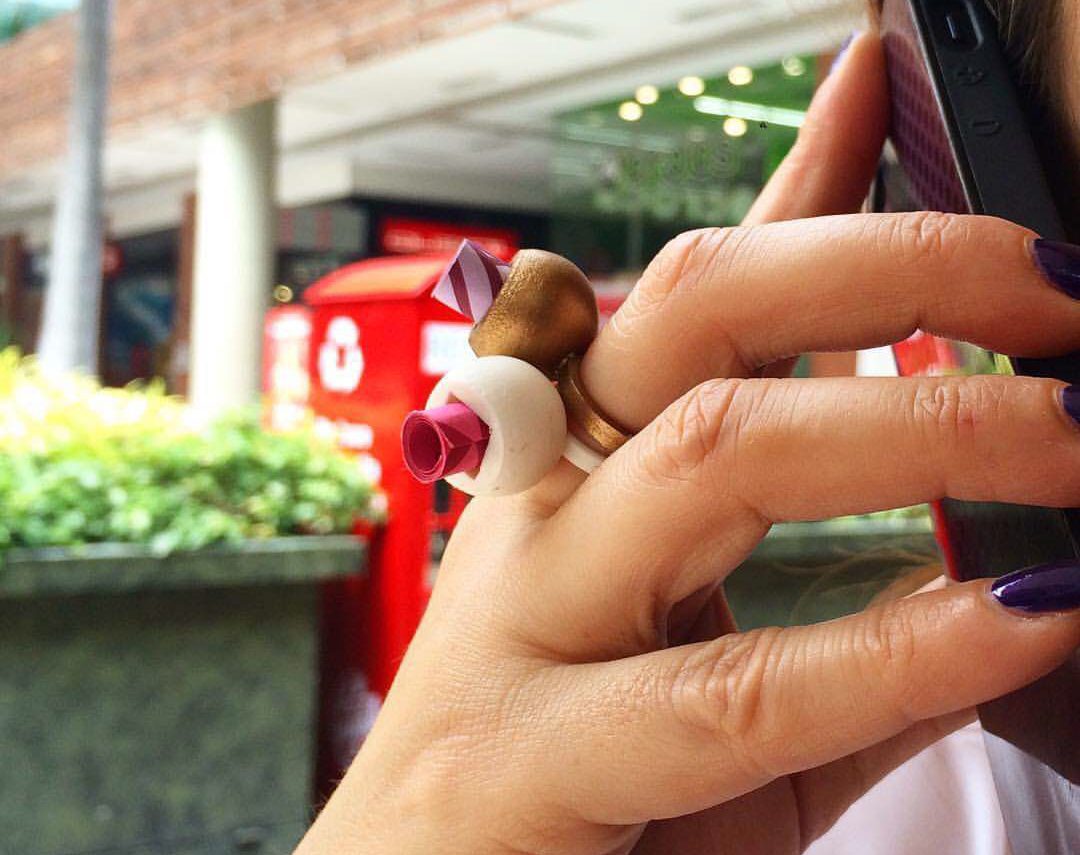 Bronze typically have an earthy golden-brown look to it. One of the aspects driving the appeal of these 3D printing materials for fashion jewelry applications is the ability to produced various custom shades of the material. These types of filaments provide for unique pieces with splendid detail. They are mostly available with PLA as the base polymer.
As with most of the composite materials, bronze filament tends be quite abrasive for nozzles made with softer metals. It is recommended that a hardened steel nozzle be use for printing with such material.
Some really cool bronze filaments are:
Brass 3D printer Filament
Brass is an alloy made of copper and zinc. Brass 3D printer filament is generally a composite of a base polymer along with brass material which has been grounded down to tiny bits. Brass has a look very similar to bronze. Mainly due to the reddish hue from copper and darkish gray from zinc.
Metallic composite 3D printer filaments like brass, not only give the look of metal, they also add mass to the object being produced to give an overall feel of the real thing. With some post processing, things can start to look pretty amazing. Don't expect everything to match exactly like with real metal materials. But close enough to serve its purpose.
A good brass filament for jewelry application is Proto-pasta's Composite Brass. As mention previously, consider using a hardened steel extruder nozzle when printing with composite material such as brass filaments.
Metallic Silver 1.75mm Filament
Silver has been a staple of the fashion industry for centuries. It has been mined, melted and molded to form various artifacts since the early 1500s.
Silver 3D printer filament can provide very similar looks as silver for a very small fraction of the price. Jewelry produce with these types of materials are not looking to match the quality or value of other materials, they are instead created to provide a unique stylish look that is often pleasant and fun for the wearer.
Some of the best silver filaments for jewelry are:
Best filament for making jewelry for metal casting
The most common form of jewelry is no doubt those which are made with precious earth metals. Various methods currently exists for creating these products. 3D printers however have drastically facilitated the process.
What once took a number of days to produce now takes just hours. Detailed below are 3D printer filaments that can be used to produce jewelry designs that are ready for metal casting.
Wax 3D printer filament
Wax filaments are a fairly new addition to the 3D printing material family. Wax casting on the other hand has been around since long before the industrial age.
The most commonly used 3D printer wax for mold making goes by the name of MoldLay. By using a 3d printer loaded with this type of wax filament, we can produce a model that can then be investment molded to create an exact replica of the model in real metals like bronze, pewter, brass, silver and more.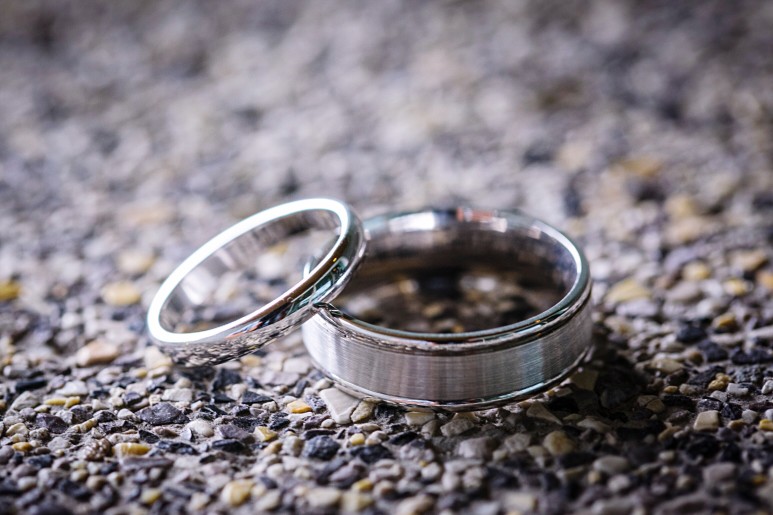 The key factor contributing to a successful casting is the mold material's ability to burn cleanly without leaving any residue which will be evident in the finished product. The best wax 3D printer filament for jewelry metal casting are:
Lost wax casting process
This technique can be used with FDM (Fuse Deposition Modeling) 3D printers as well as resin 3D printers. The wax that 3D printers use is slightly different than the natural wax that we know.
The model is 3D printed with the MoldLay filament. The model is then squeezed tightly inside mold where its impression in inscribed. That mold is later baked in a very hot oven, about 520°F (270°C) that melts the wax mold inside leaving just the cavity. The hollows where the wax model once sat is then injected with the molten metal.