As with most things, a house will only begin to fail in part. If the failing parts are properly repaired, a house can last for several hundred years. The durability and sustainability of 3D printed houses largely depends upon the choice of materials used for the construction.
So how long will a 3D printed house last? Traditional homes generally last from 100-years, all the way up to the 300-year mark. However, for a house to last long, it must be well-built and properly maintained.
Concrete is no doubt, going to provide durability. Concrete blocks for example, typically last at least 100 years. Depending on the mixture used, 3D printed houses can be expected to last about the same as a house made with concrete blocks.
Even with specific mixtures that have a lower overall environmental impact, concrete remains an environmentally unfriendly choice. Alternate concrete blends such as Mirreco's hemp-based hempcrete are being developed that are only part cement. These new substrates largely depend on other substances, hemp fiber in this case, for the additional strength.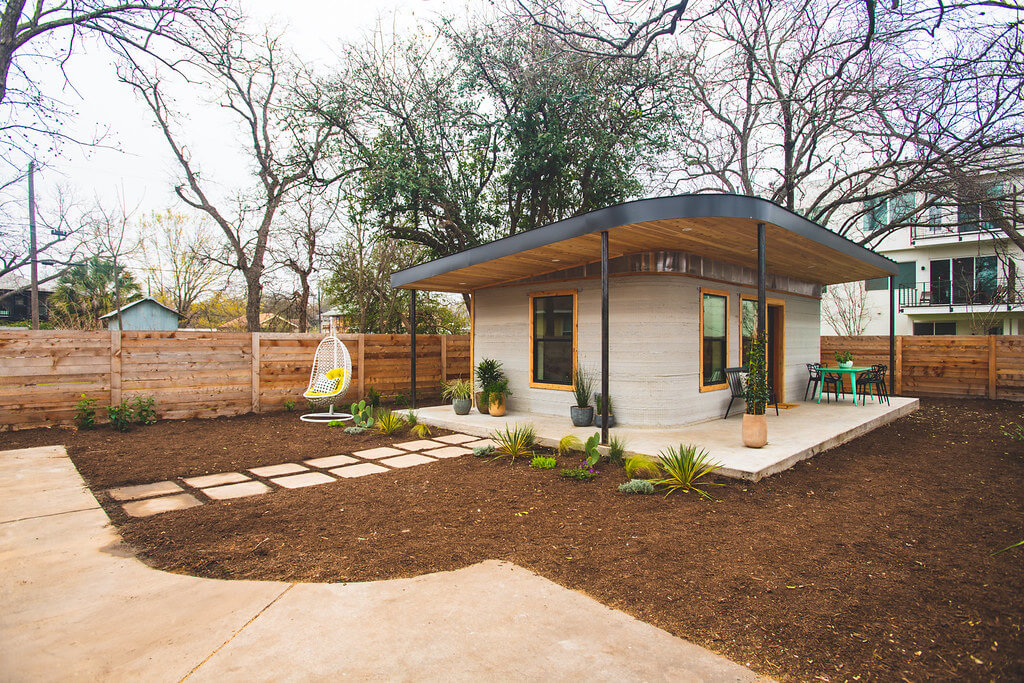 Alternatively, construction 3D printing may be done with whatever building material is available locally such as clay, mortar, sand or dirt (as WASP did). However, this sustainable approach is clearly going to make the resulting houses less durable and less likely to survive in the face of a calamity.
Conspicuous by its absence in this discussion, is of course, wood. It simply is not possible yet to utilize the benefits of additive manufacturing with wood on a construction scale. Which is quite a shame as wood has been lauded by many experts as possibly the least environmentally damaging building material.
Blow for blow – so to speak – there is little difference in the durability of a 3D printed house versus a conventional house made from similar building materials.
Quality and size of 3D printed houses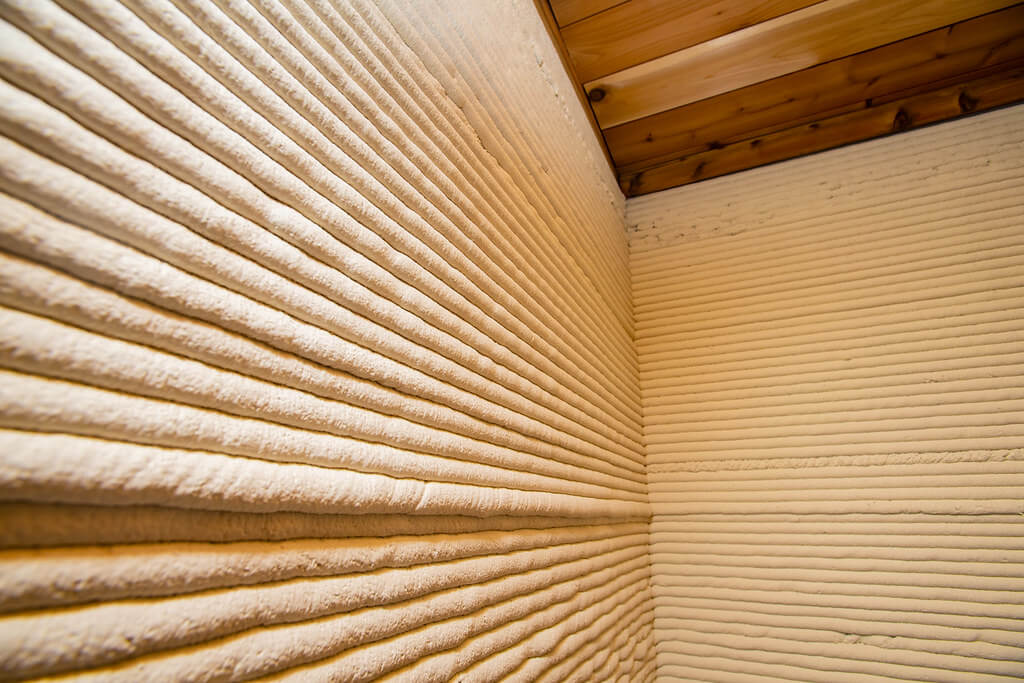 One area where houses built with current construction 3D printers fall short of conventional construction methods is the quality of the exterior due to the persistent layer lines being visible. This requires further smoothing (by plastering for example) to allow for a flat paintable surface.
Newer models have a higher resolution with less visible layers, or a square extruder nozzle that lays the material to look like a square brick. This is especially true for newer mechanized arm or robotic arm construction 3D printers such as the Apis Cor's line of construction 3D printers. Still this is something to keep in mind when considering a 3D printed house versus a conventional one.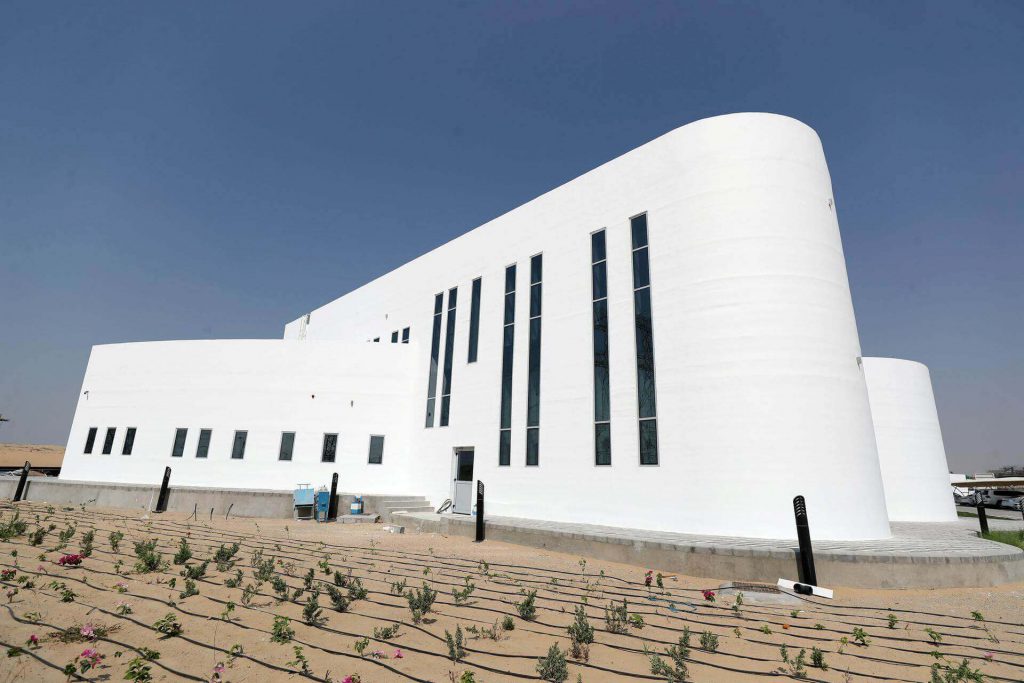 Where 3D printed house construction technology leave conventional construction in the dust however is the extent of design freedom they afford to architects and designers with walls curving and zigzagging, something conventional construction will cost you an arm and a leg for.
The biggest limitation of 3D printed house technology by far is scalability. The problem is alleviated when construction 3D printers are used offsite to build the house in parts. Buildings can also be especially engineered to withstand external forces. At which point 3D printing construction methods can fuse with conventional construction techniques to create a full-scale home. Fully 3D printed houses cannot be taller than a certain height due to the lack of metal reinforcements.
With the new 3D printing construction techniques being used to print new homes and offices, 3D printed buildings have been getting bigger and bigger.
Future outlook of 3D printed houses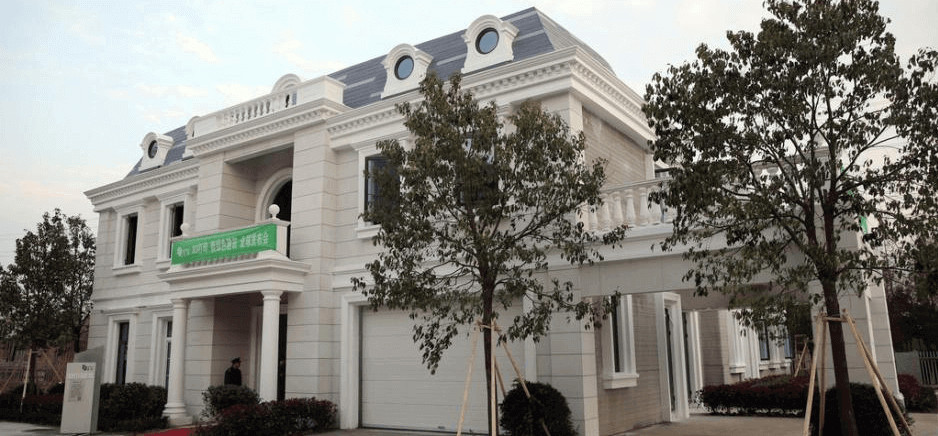 Dubai has committed to law that at least 25% construction components of new buildings constructed by 2025 and beyond must be 3D printed. D-Shape and the European Space Agency are inching closer to 3D printing a Moon Base on our planet's largest satellite. And back here down on Earth, ICON's Vulcan II just recently finished churning out a house per day in El Salvador for impoverished families living in inadequate shelters.
These are just some of the promises of construction 3D printing in the present day and age.
The future is poised to be even brighter. New patented technologies, such as Armatron System's slipform molding and casting of long bricks via construction 3D printing robots, are set to provide even more diversity in design and freedom in crafting architectural masterpieces that are energy efficient and space optimized.
Projects such as Eindhoven's future 3D printed house community, increased government spending on construction 3D printers such as the BOD construction 3D printer delivered by COBOD to Saudi Arabia, and the world's first ever construction 3D printing conference held in 2019; all highlight one simple fact: construction 3D printing is only going to become more and more common.
With prefabricated 3D printed houses available now, and greater interest and investment in on-site construction 3D printing by both new disruptive entrants as well as existing construction industry veteran corporations, construction 3D printing is here. And it is here to stay.